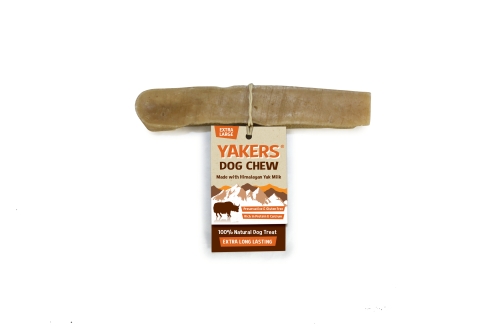 Product Information
Yakers are made with Himalayan yak milk and cows milk, with a little added lime juice and salt. They are smoke dried for 28 days to give the chew it`s unique flavor.

Keep these chews in a cool dry place, this product gets better with age and a shelf life of 5 years. Yakers are low in fat at only 5.2%, the cheese used is made from skimmed milk as all of the cream is removed as part of the process.

Yakers are sutable for all dogs over 4 months old.

Share this Product on Social Media